!!! This template require module `wordpress-css-drop-down-menu`
September 28, 2010 : Sunoco
As part of our commitment to quality service we provide you with a complete report listing manufacturer recommended services for you vehicle's year, make, model, and mileage. The Preventive Maintenance Plan is eas to read and understand, allow ...
Hours of Operation

&nbsp&nbsp&nbsp Repair Shop
&nbsp&nbsp&nbsp Monday - Saturday: 8:00am - 5:00pm
&nbsp&nbsp&nbsp Sunday: Closed
&nbsp&nbsp&nbsp Gas Station & Convenience Store
&nbsp&nbsp&nbsp 6:00am - 10:00pm Daily


Contact Us

Sunoco Ultra Service Center
336 Main Ave
Norwalk, CT 06851

Tel: (203) 849-1522
A/C System Service
Don't let an air conditioning system that's not working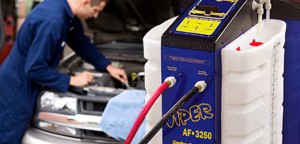 properly make you lose your cool—take your car, truck or SUV to Sunoco Ultra Service Center for air conditioning inspection, diagnosis and service. The service could be as simple as a recharge of the refrigerant—or the inspection could call for other service, like a new compressor. Plus your air conditioning belt drives many other components in your vehicle, meaning a broken belt can have a much worse impact than simply an uncomfortable trip. It takes an expert to tell, so take your car to Sunoco Ultra Service Center and let the experts give you the peace of mind knowing that your vehicle will keep you cooler and safer.
Call Today to Find Out More About A/C Service and Climate Control Repair Services For Your Specific Vehicle and Mileage! Or Click Here to See Our Current Internet Only Specials!